Life as a d:matcha intern
"From applying fertiliser and cutting tea plants, to learning how to properly make and serve matcha and tea, d:matcha allowed me to participate and learn in the many activities that it undertakes in its business. For anybody who has an interest in tea or entrepreneurship, I would highly recommend joining as an intern! This company has so much going on. Daiki-san and the d:matcha family treated me as one of their own and I couldn't have felt more welcomed. Will miss great conversations over dinner!"
"It is said that the process of making tea unites hearts, and this statement has definitely been verified for me. Despite the language barrier and cultural differences I felt the freedom to be myself with the Tanakas. Everyone contributed in their own way during my tea journey in Japan and for that I will be forever grateful.... Misato-san was a friend to me, she guided & encouraged me in my exploration of Japanese tea. Daiki-san inspired me with his innovative vision and was kind enough to answer in English the torrent of questions I asked him... Most of all, they made me feel like I was part of their family."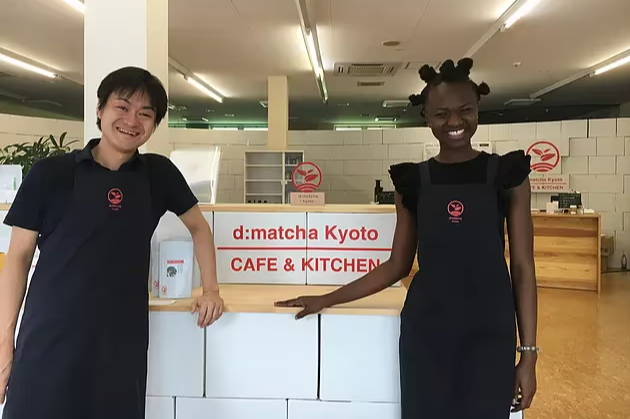 "My experience working at d:matcha was meaningful and surreal. As a very young start-up, the team was multi-talented and roles very fluid. This enabled me to bring my previous experience to bear and test new skills... Daiki and his team were extremely friendly and supportive during my stay. It was a deep immersive experience into a foreign culture in a very traditional and historic location. Even though I didn't know the language, life in Wazuka was very fun and exciting with lots of festivals, onsens, scenic views, tourist sites, and gorgeous hiking trials just a few minutes away."