Meet the d:matcha Kyoto Team
Daiki Tanaka | Founder / Entrepreneur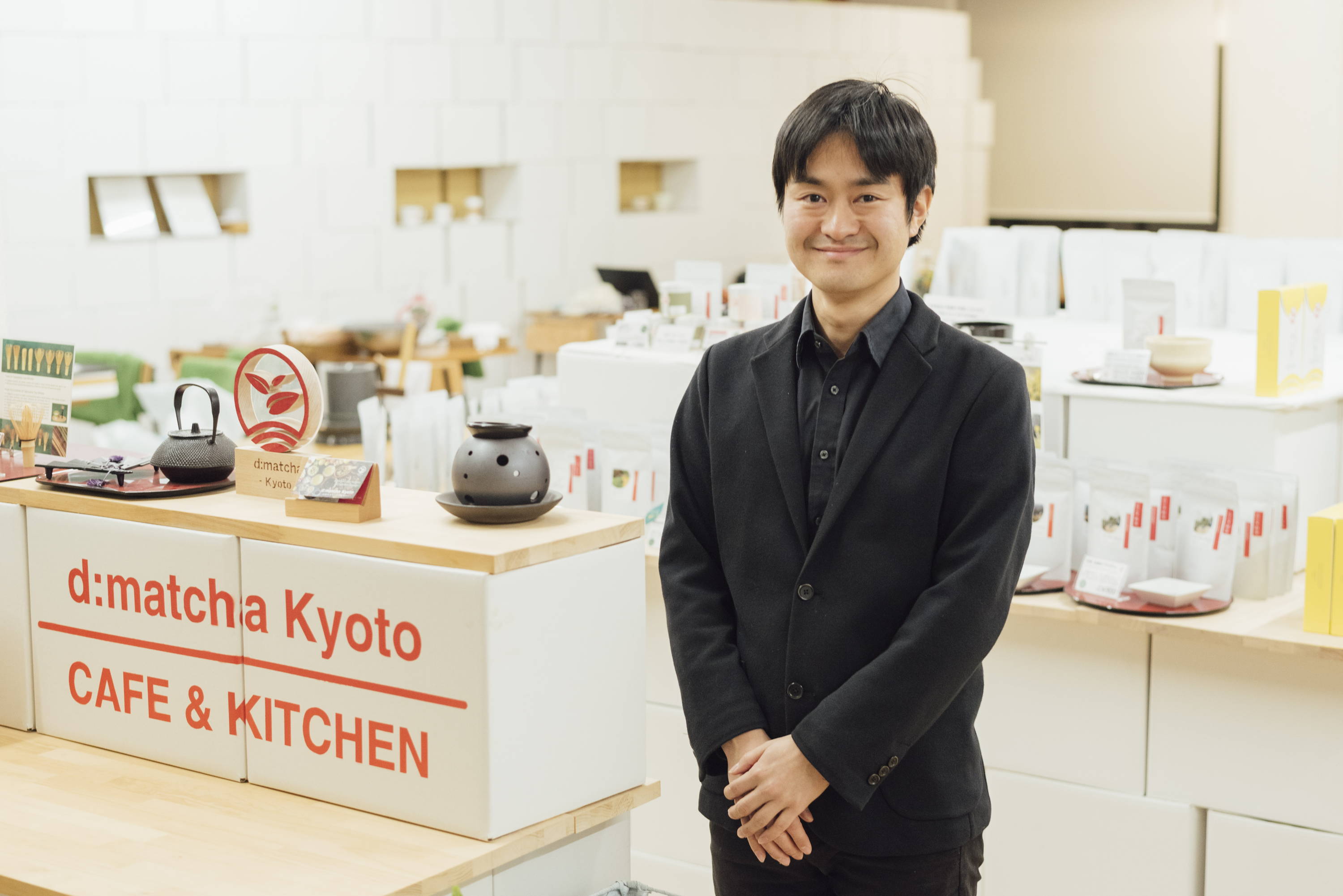 Passion for healthy living and respect for Japan's culture and history have driven Daiki to build a different kind of business - one that improves society and encourages others to create something new with him. Daiki and his cofounders care about producing healthy food in Japan, values that his family has instilled in him since childhood.
Three key goals lay the foundation for d:matcha's vision: sustaining the culture of Japanese tea farming and the environment, producing health from farm to table, and passing the passion for this culture on to a local and global audience.
Misato Tanaka | Culture Enthusiast / Design Lead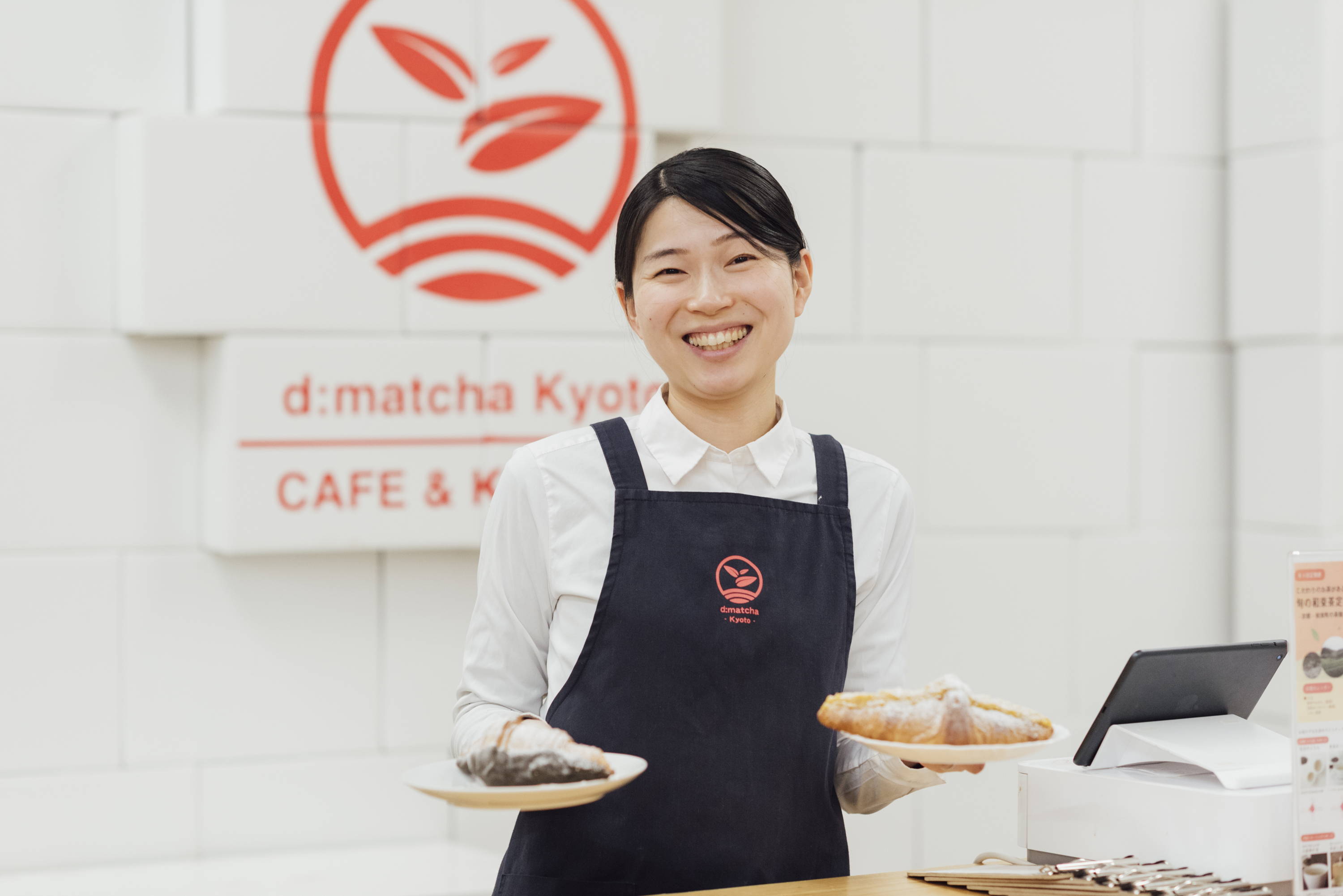 In the metropolis of Kyoto, Misato immersed herself not just in her undergraduate studies at Kyoto University, but also in learning the traditional tea ceremony. As she learned more, she came to love the spiritual connectedness found in sharing this cultural moment with others. Wanting others to enjoy this ceremony as much as she does,
Misato is passionate about offering adaptations that invite guests from all levels of knowledge into a deeper tea experience. She is also a qualified Japanese tea instructor.
Hiroki Aka | Farm Production Lead / Head pâtissier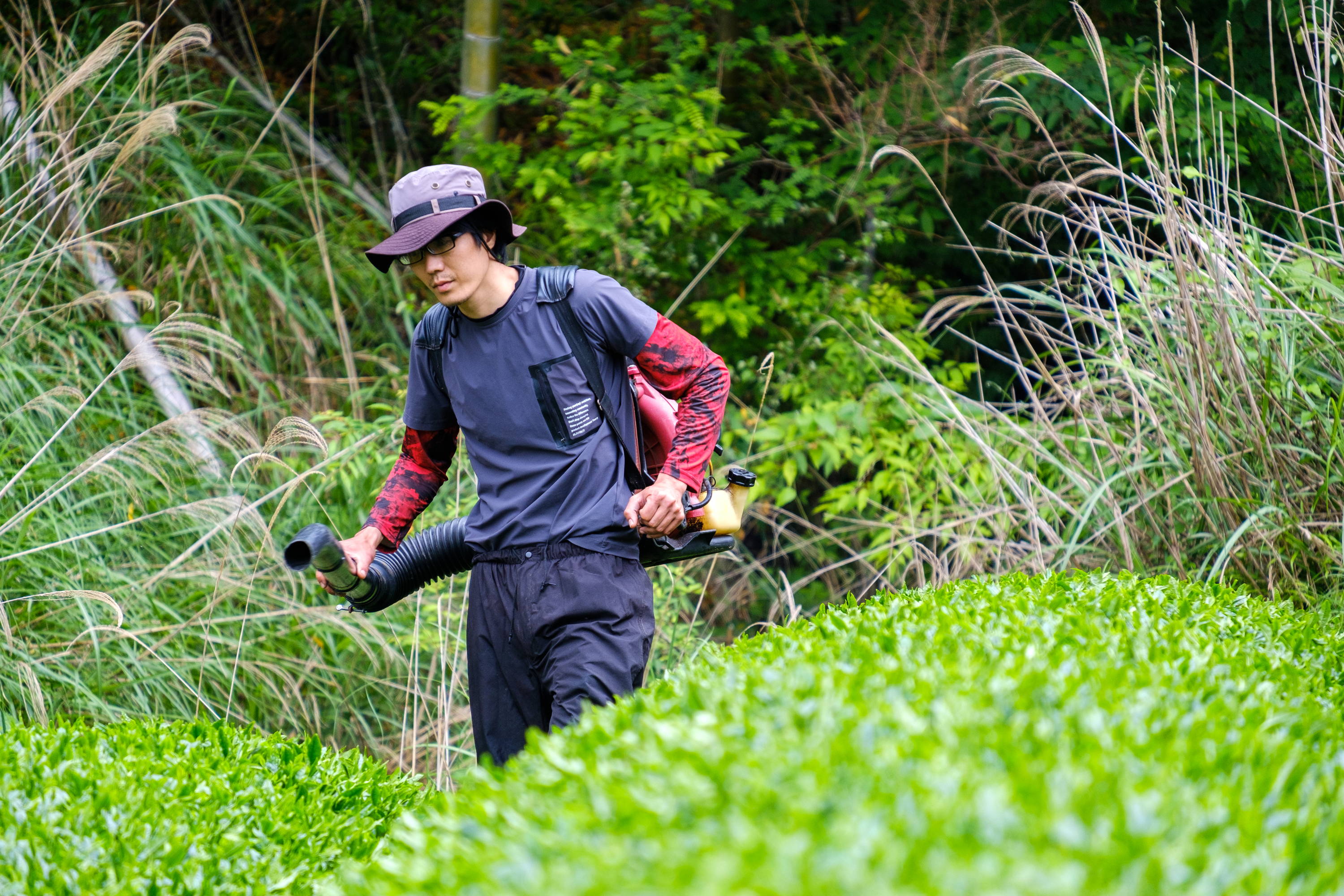 Hiroki studied agriculture in Okinawa. He is passionate about farming. After completing his education, he worked for several farmers (vegetable farmers, tea farmers) to gains skillsets as an apprentice. Through those experiences, he has a much better understanding and knowhow about how to produce high-quality tea leaves.
Hiroki is also the chef and pâtissier for d:matcha Kyoto Café&Kitchen. His complete knowledge about tea production and consumption allow him to produce, cook, and bake premium tea products.
Natsuki Izumino | Store Manager (Cafe & Kitchen Wazuka)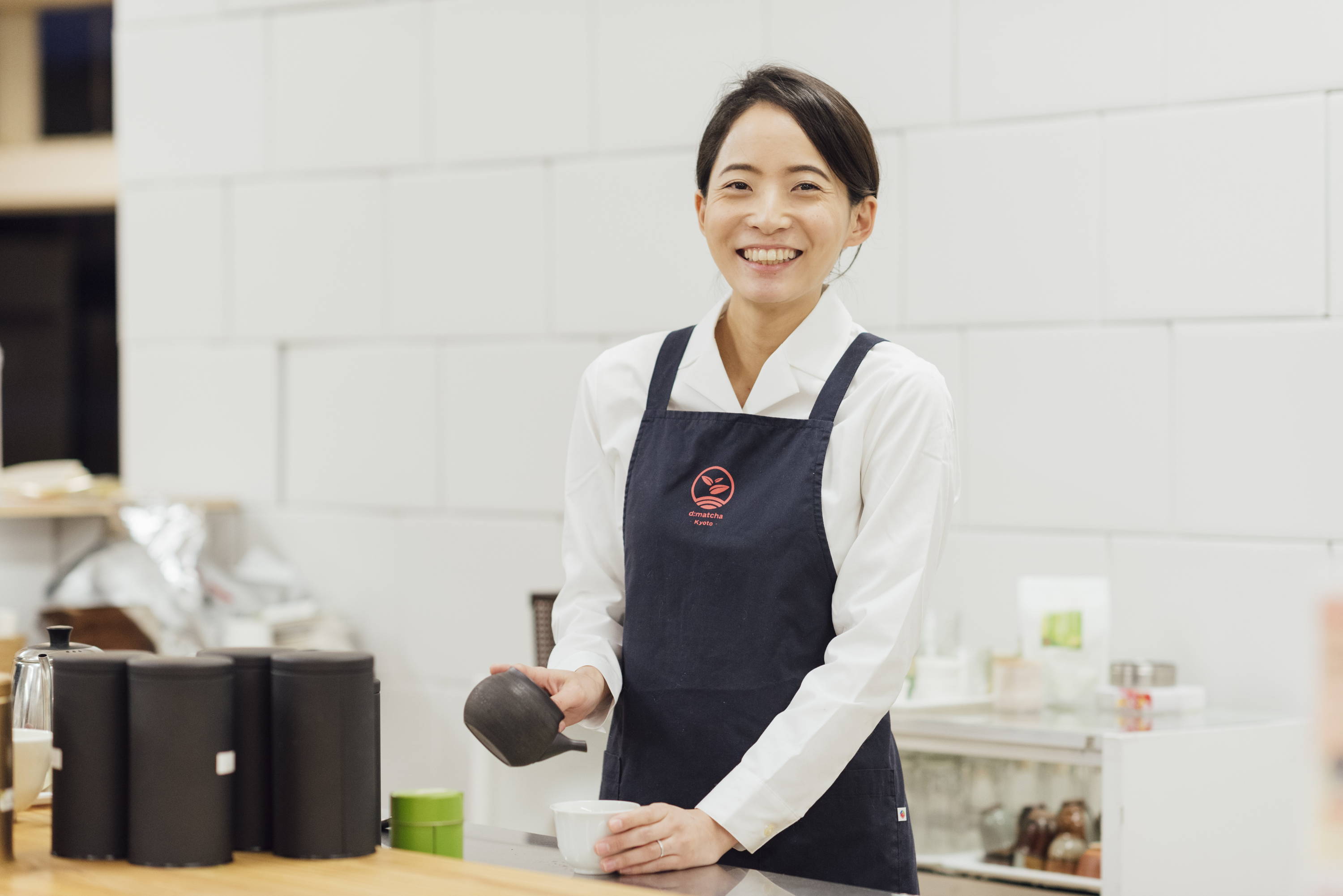 Natsuki was formerly an English teacher at a junior high school in Gifu Prefecture. After initially visiting d:matcha as a customer, and despite having zero prior knowledge on tea, Natsuki fell in love with the process of tea production and decided to join the team as a full-time staff member. She is responsible for educating customers on the methods, as well as techniques ways of brewing sencha and matcha.
Natsuki is also currently learning more about traditional matcha tea ceremonies, kimono etiquette, and fermentation.
Tea has really changed her life and she hopes it will do the same for future d:matcha customers.
Ryhan M. Yazid | Farm Production Assistant / Overseas Lead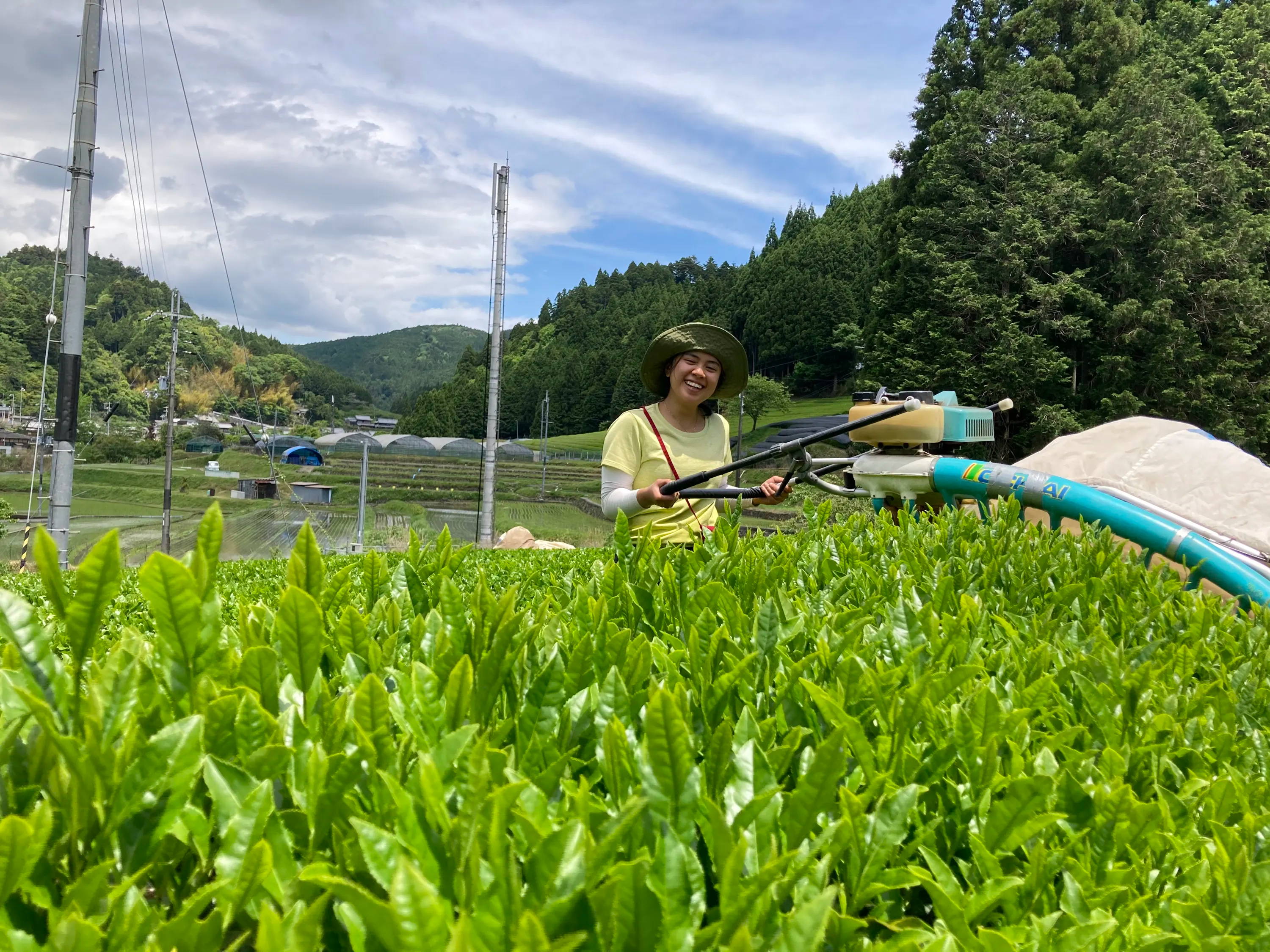 Previously working as a research analyst in Singapore, the bulk of Ryhan's work was primarily centred on the use of technology within the agriculture sector. She is passionate about putting the theory to work and hopes to be able to share the joy, as well as the importance of sustaining Japan's farming industry.
Her background as a photographer also allows her to assist the team with producing creative content.
Ryhan is currently also a research student at Kyoto University's Graduate School of Agriculture.
Azusa Urano | Store Staff (Cafe & Kitchen Wazuka)

During her university days, Azusa was first introduced to d:matcha as an intern. Upon completing her internship, she continued to stay close by assisting with pop-up events held both in Nara and Kyoto. After graduating, she officially joined the team as a full-time staff.
As an agriculture major, her major was the morphology of cherry blossoms. She is currently studying to qualify as a Japanese tea instructor.
Seiya Alan Hiromoto | Processing Assistant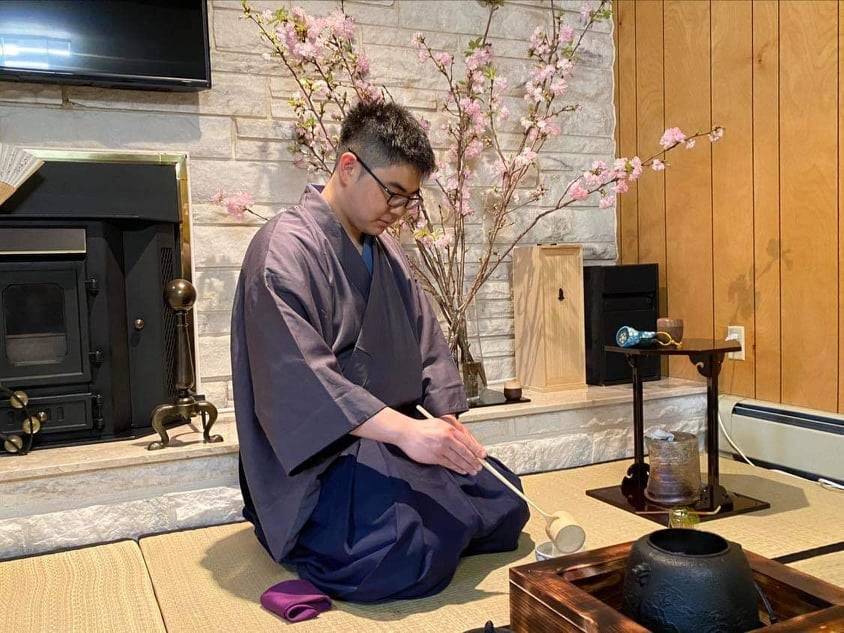 Born in the United States, ever since he was a child, Alan's dream was to live in Japan. When he was graduated high school, he went to a professional school for Chado (way of tea) in Kyoto for three years and received a professional degree at the age of 22. He usually enjoys whisking matcha green tea for people and even travels around with his own matcha set. He is hoping to expand his horizons by studying different Japanese influencers and even does live streams to share the world of Japanese tea.
Ko Yuka | Assistant pâtissier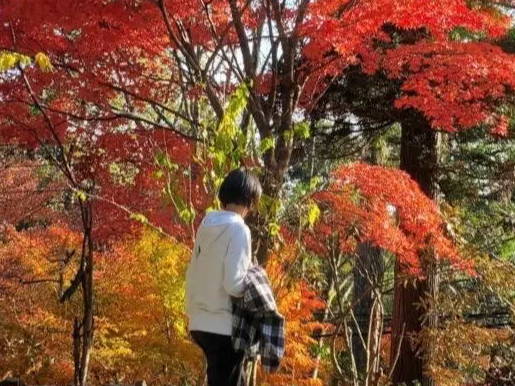 Prior to joining the team, Ko studied how to make Japanese confectionery for two years at the Kyoto Culinary Institute. She was motivated to learn how to make wagashi after a family trip to Japan. Impressed by the beauty and deliciousness of wagashi, her interest in the craft sparked then and has remained since.
She hopes to be able to create new products that succinctly highlight the best of the seasons in Japan.
Yuina Tanaka | Store Staff (Cafe & Kitchen Wazuka)
Originally from Aomori prefecture, Yuina completed her university education in Chiba Prefecture. She majored in the psycholinguistics of English, and this included learning the language acquisition process of animals and babies.
Since her university days, she has enjoyed communicating in English and experiencing different cultures. At the same time, she finds joy in sharing Japan's culture to others, and to her tea is definitely an integral part of that.