2023 Sencha First Flush: Okumidori - 17 days shaded
¥1,500
Cultivated variety: Okumidori
Shading period: 17 days
Cultivation method: Pesticide-free
Harvest season: Spring / 1st flush
The "Okumidori" tea variety accounts for approximately 3% of the national tea production. It is known for its well-balanced flavor with minimal astringency. This new sencha has been shaded for a rare and extended period of 17 days.
【A smooth and gentle Umami】
Taste-wise, it offers a smooth and gentle umami with hardly any bitterness. Brewing it with hot water won't result in any astringency, making it a perfect choice for those who are not fond of the bitterness often associated with green teas.

【Rare and Long-Term Shaded Sencha】
Typically, sencha is shaded for a few days, and even the longer shading periods last around 14 days. However, this has been shaded for an extended duration of 17 days.
By comparing it with other sencha shaded for a shorter period, you can experience and appreciate the difference in flavors achieved through shading method.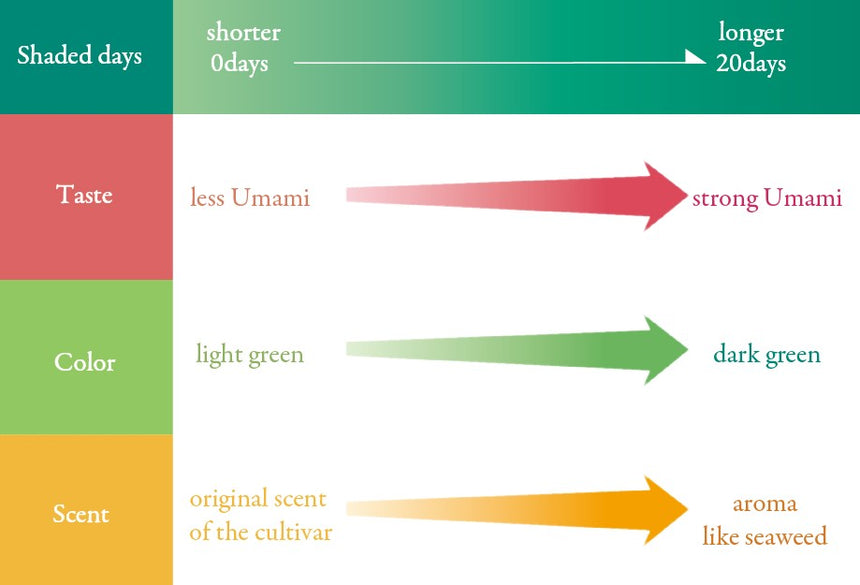 Additional Information:
40 g / 1.41 oz. Approximately 10 servings; please note that each serving can be brewed up to three times using water of different temperature levels.

Cultivation method: Pesticide-free.